Medical Malpractice
Your Medical Provider Failed You. I'm Here to Make Things Right
When a medical provider makes a mistake that results in serious injury, you shouldn't be left struggling to pay for the consequences.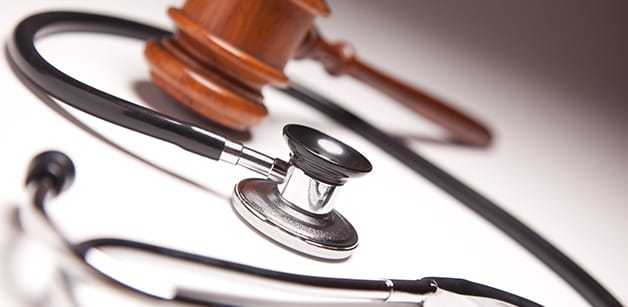 If you have been injured by medical providers, you will have a dedicated ally in my firm, which has over 30 years of experience handling medical malpractice and other personal injury claims in Middlesex County and throughout central New Jersey. Although working with a lawyer is something few people want to do following a physician's error, when you or your loved one's physical recovery is on the line, you need an experienced attorney to advocate on your behalf. My legal team is here to do just that.
Physician and hospital insurance companies have lawyers ready to resist any medical malpractice claim. You cannot afford not to have an experienced trial attorney standing up for you. Call my Milltown office at (732) 241-0994 for a free consultation.
Your Medical Bills Won't Go Away by Themselves. That's Why I Fight for Fair Compensation
No two cases of medical malpractice look alike. The harm that results varies based on the age and health of the patient, the extent of the negligence involved and many other factors.
My firm handles medical malpractice claims that arise due to:
Physician's misdiagnosis or failure to diagnose
Surgical errors
Negligent implantation of medical devices
I also handle cases involving defective drugs and medical devices.
Malpractice frequently leads to significant economic losses, including additional hospital bills, long-term medical care needs, lost wages and even lost income potential. In every malpractice case, I work with independent medical experts, vocational experts and accounting specialists to determine what my clients should fairly receive for their negligently caused injuries.
I'm on Your Side. Contact My Office Now
With my firm in your corner, you will have a team ready to take on your medical providers and their insurers and fight for what you deserve.
Arrange a free and confidential case evaluation with Middlesex County medical malpractice attorney James M. Curran today: send an email or call us. You will only pay attorney's fees if we win compensation for you.
Client Reviews
35+ Years of Experience
Fill out the contact form or call us at (732) 241-0994 to schedule your free consultation.