Truck Accidents
Helping You Recover After a Crash With a Semi Truck or Big Rig
If you have been hurt in a truck, bus or other large vehicle accident in New Jersey, you need a lawyer with evidence-gathering experience and an aggressive approach to help you pursue full and fair compensation for your injuries.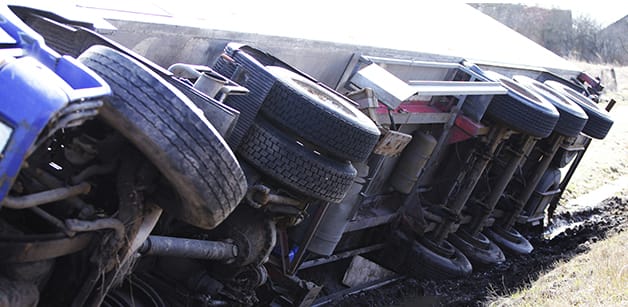 At the law office of James M. Curran, in Middlesex County, my personal injury practice is centered on the belief that every client's job should be focusing on his or her medical recovery, not fighting with insurers. We serve clients in New Brunswick and beyond, helping them get the compensation they need on the road to recovery.
The Challenges of Trucking Accidents
It is especially important to get legal help from an experienced attorney as soon as possible if you or a loved one has been involved in a bus or truck accident.
First, collisions with large vehicles often involve multiple cars, meaning others may also be filing claims and seeking compensation. I will make sure that your case remains a priority for any and all insurers involved.
Second, key evidence can make a significant contribution when trying to establish negligence on the part of a vehicle driver. Inspection records, driver logs and even "black box"-type devices on tractor-trailers often help victims' claims. I have the experience to know when to pursue these and other types of evidence, and how to obtain this evidence as quickly as possible to strengthen a compensation claim.
Many accident victims are entitled to compensation not only for hospital bills and future medical expenses, but also for lost income, and pain and suffering. I can help get you all the compensation you may be entitled to.
Focus on Your Recovery. I Will Take on the Insurance Companies
I know no amount of compensation can undo having to live through a traumatizing and life-changing experience like a truck accident. That doesn't mean you shouldn't receive all of the compensation to which you are entitled. I have decades of experience dealing with insurance companies and taking them to court to help my New Jersey clients obtain a full, fair and complete recovery for all their harms and losses.
Trucking regulations are complex and controlled by federal law. I am experienced in navigating through the maze of federal trucking regulations to detect fault, and routinely utilize trucking experts to prove liability against the faulty trucker. I can begin putting that experience on your side through a free, no-obligation consultation with my Milltown office.
Don't Delay Getting Help for Your Claim. Contact
James M. Curran

Now

I can begin working on your truck accident case as soon as you meet with him in a free, no-obligation consultation. Call my Milltown office at (732) 241-0994 or send an email.
Client Reviews
35+ Years of Experience
Fill out the contact form or call us at (732) 241-0994 to schedule your free consultation.