Motorcycle Accidents
After Your Motorcycle Crash, My Firm is Here
Are you wondering about your right to compensation for your injuries after someone's negligence caused a motorcycle crash? You need experienced representation to explain your options — and to fight to get you the necessary compensation for medical expenses and the inability to work.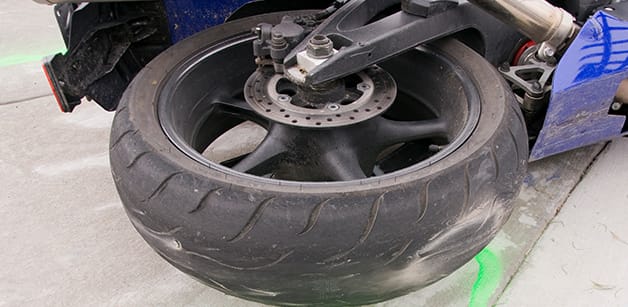 The personal injury firm of James M. Curran has been helping people in the New Brunswick area and all surrounding parts of central New Jersey for years. I use over 35 years of negotiation and trial experience to take on insurance companies that are determined to pay as little in compensation as possible (or even nothing at all). With decades of experience, my legal team knows how to get fair compensation from insurers while guiding clients and loved ones with a compassionate approach.
Your ability to move on from an accident depends greatly on the compensation you receive to cover hospital bills, rehabilitation and lost wages. My New Brunswick firm will help you get all of the compensation you deserve. Call (732) 241-0994 for a free case evaluation.
Never Assume Fair Compensation isn't Available
The statistics can be sobering: During a five-year period in the 2000s, 377 people died in motorcycle accidents in New Jersey alone. The state estimates that 2,500 people are involved in crashes on the state's roads and highways every single year.
So many accidents are caused by careless car drivers who negligently fail to see motorcycles. Other accidents may be caused by drivers who follow too close to a motorcycle or drunk drivers who put motorcyclists (and everyone else on the road) in harm's way.
I will look at all the evidence in your case to determine what you may be able to recover, and enlist the help of medical and financial experts to figure out the extent of your injuries and the necessary compensation. Then, I will get to work negotiating with insurance companies and, if necessary, taking your case to court to ensure that you won't have to pay for someone else's negligence.
Learn What You May Be Able to Receive for Your Injuries. Contact Me Now
Serious injuries require serious legal representation. Arrange a free, no-obligation consultation with me by email or call my Milltown office today at (732) 241-0994.
Client Reviews
35+ Years of Experience
Fill out the contact form or call us at (732) 241-0994 to schedule your free consultation.